In many people's minds, the usefulness of 3D printing pens is limited because it is very inaccurate and very laborious to use. But never ignore the creativity of people. With such a simple tool, many artists create and create amazing works. For example, this time, artist Erica Gray from Queensland, Australia, used a 3Doodler 3D pen to create a work that would make us dazzled, which Gray called "wearable sculpture."
It is understood that Gray is a very versatile artist who has worked on various art media such as painting, textiles and soft sculptures. But two years ago, when she first saw the 3D printing pen 3Doodler at Kickstarter, it was impressed by the infinite possibilities it brought, and soon became the first users of 3Doodler. However, until 3Doodler 2.0 went on the market, Gray began to use it seriously.
Gray recalled: "At the time, 3Doodler bought it on Kickstarter. After a while, it was sent over. We excitedly opened the box and played for a while, then we threw it aside and forgot it. Until one Years later, when I wanted to make a wearable sculpture, I remembered it. At the time, the second generation 3Doodler was also on the market. I ordered another one, so that the two pens can be used as spares when I design. ."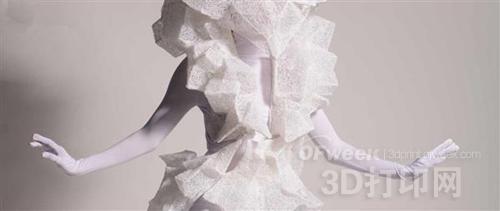 Crystal Matrix
Her first work using 3Doodler pens was named Infinity and Crystal Matrix and was recommended at the World of Wearable Art Show in New Zealand this year.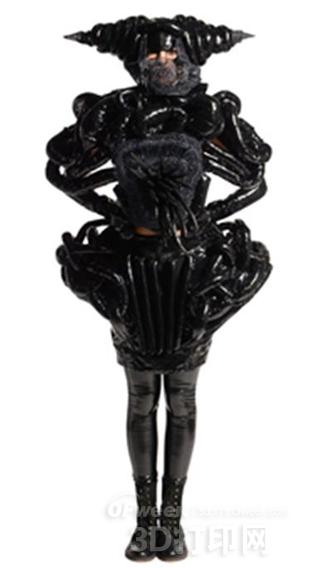 Infinity (unlimited)
The Crystal Matrix is ​​an impressive white sculpture that is divided into two parts, the body and the head. A total of 3 kg of ABS material is used, including 5 different 3Doodled drawing parts. According to Gray, the work was inspired by organic and natural structures such as "shapes of crystals, gems, etc." The project took several months to complete, because Gray first had to draw sketches, in real " Before you start, you can figure out how it will be combined and combined. "At the very beginning, you must draw simple sketches so that I can outline the general creative plan, the order of the different interconnected components, etc." Gray said, "I will first create the torso part because it is the biggest, so I can do other parts on top of it... I also found it easier to manage if you split a larger object into smaller parts."
Infinity, another piece of Gray's work at the World of WearableArt Show, is based on PVC and is coated with Lycra materials. ABS is also used in some details. Its design and conceptual aspects are also significantly different from the Crystal Matrix, which is inspired by the infinite code and metadata on the Internet. "...this is all my imagination of all the data stored, deposited and modified on the Internet, which is expressed through creeping, twisted and thick black data cables and plastic antennas," she said.
Gray can feel that the 3D printing pen allows her to create fashion that is almost impossible with other methods and opens up a whole new door to her creative ability. "I like to work with plastic," Gray declared. "It is so light and unconstrained by any conventional structural factors." Gray said she will continue to incorporate 3Doodler into her work in the future as she plans to continue creating such wearable works of art.
In addition, Gray has also been selected for the upcoming 2015 3Doodler Award, which is the Blackbird Feather Headpiece shown below: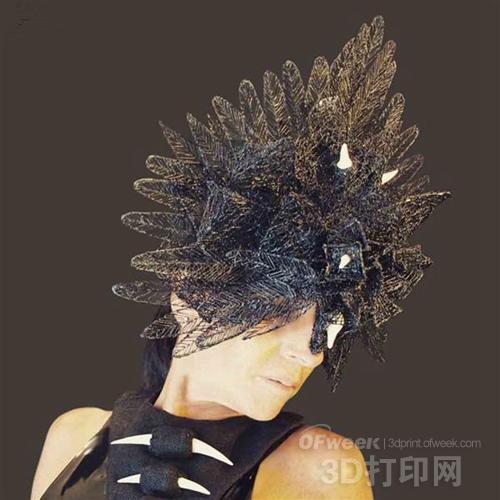 Cake Decorating Tools,Baking Tools,Baking Utensils,Cake Baking Utensils
Yangjiang Teammade Industrial Co., Ltd , https://www.yadokitchen.com